Student Leaders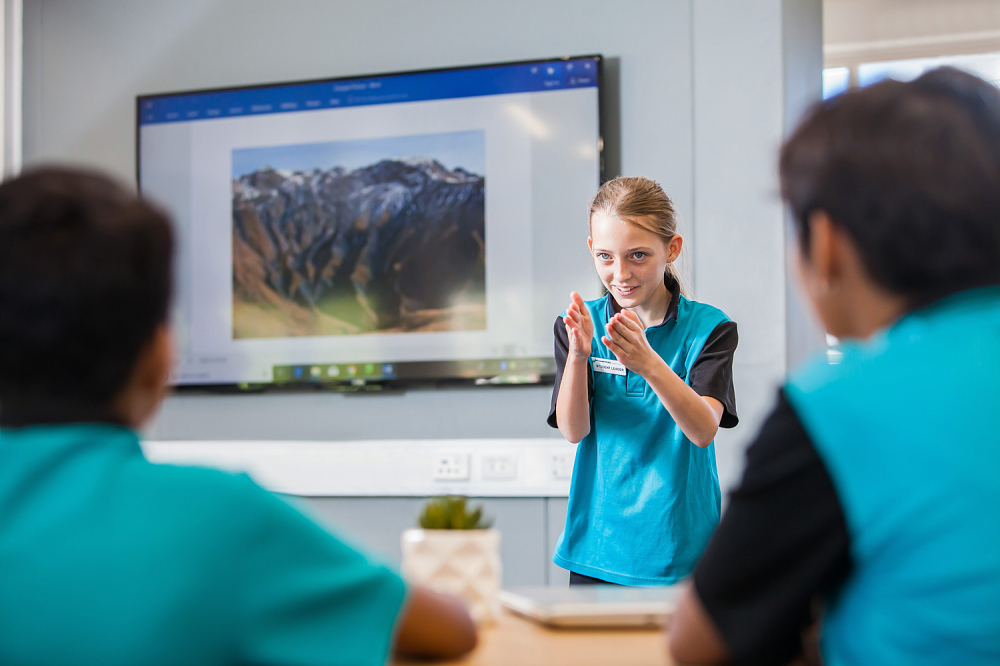 At Hampstead Primary School all year 5 and 6 students are a member of a Student Action Team; Environment, STEM, Student Wellbeing, Fundraising, Whole School Events and Sports and School Activities. Each team has two student leaders, who are selected through an application process.
The student teams work closely with the whole school community to provide learning opportunities and events for students and the community. All student leaders attend the GRIP student Leadership Conference at the beginning of the school year and leaders meet weekly to participate in leadership training. Student Action Teams meet fortnightly to discuss plans and projects they are implementing across the school. Some of the actions of the teams include; the STEM Student Action team work with class teachers and younger students to skill them in using new digital technologies. The Sports and School activities team run sporting clinics and sport competitions during break times. The Student Wellbeing Team run friendship activities and support students with friendships and wellbeing in class and in the yard.
All students across the school are involved in leadership opportunities in their class and participate in weekly class meetings to contribute to decision making.